Welcome today's guest blogger, pastor and father Nick Watts. Nick writes from the heart of a fellow wounded parent. His son Jordan died by sucide. Nick's words carry weight for those of us trying to find our way on a difficult path.
I had been in full-time, vocational ministry for just over 30 years when, for the first time in my life, I gained previously unknown insight into the depth of the evil Satan possesses. 
After Jordan Blake Watts took his life I was crippled in every way, en route to being hospitalized for suicidal thoughts myself.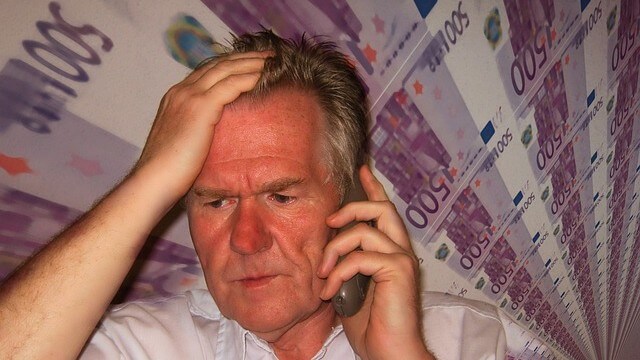 As you can imagine, during that first year, I, numerous times, broke down into screaming madness on the floor.
Later, as I reflected back on those moments of unspeakable pain, I recalled how intense the battle was for my mind.
Finish the Job
I remember distinctly a voice in my head telling me to "finish the job. Go see your son. Your family will be much better off without your broken mind.  Finish. The. Job."
Logic says that, at that point in my life, being 100% useless to the kingdom of heaven here on planet earth, Satan would've moved on to someone else.
Satan didn't care. 
His goal?  Finish the job. Take me out. Hurt my family deeper.  
I learned from a counselor once, "You can't fight an enemy you don't know exists."
According to the Bible, the devil exists. 
And he hates everything about you. 
If you've placed your faith in Christ, you are an active threat to his plans. 
If you've never placed your faith in Christ, you potentially could do that one day. That makes you a potential threat.  
He. Hates. You. And won't stop at attempting to take you out.  
He Won't Give Up
Marriage in shambles? Just lost a loved one? Just diagnosed with cancer? Suffering from crippling depression? Facing unanticipated financial crisis? Been recently betrayed. Wrestling with addiction? Lost your job? (Insert here your most recent crushing life event.) The list goes on…
Satan doesn't care how bad it is for you. He's coming after you to finish the job. 
Two gospel writers, Matthew & Luke, record the temptation narratives (the "showdown in the desert" between Christ and Satan). Both in chapter 4.  
There are a dozen sermons in those passages. Mine here is just one:
After failing to get Jesus to sin the first time, Matthew records, "Then the devil.." (4:5)
Satan wasn't going to give up. 
After failing yet a second time, Matthew records in verse 8, "*Again*, the devil…"
He still wasn't going to give up.  
While the Cross offers us mercy, the devils offers us none. 
Finally, Jesus ordered Satan, "Be gone!" And Satan had no choice but to leave. 
The Devil Wants You To Forget This!
But Luke adds this ominous warning: the devil "departed from [Jesus] *until an opportune time*." (4:13)
Paul reminds believers that, because of Christ, "we overwhelmingly conquer through him who loved us." (Romans 8:37) The disciple, John, put it this way: "Greater is he who is in us, than he who is in the world." (1 Jn. 4:4)
But, the devil works hard to get us to forget that.
This way he can continue his relentless, systematic, and methodical strategy to take out families and individuals. Once and for all. 
You can't fight an enemy you don't know exists. 
But God
My objective here is to remind you we have an enemy.
But, he is no match for the risen King, Jesus Christ, at whose presence the devil cowers in terror. 
"Put on the whole armor of God," an imprisoned Paul wrote, "that you may be able to take your stand against the schemes of the devil."
Soli Deo Gloria. 
For Narnia. 
Nick
Recommended Books and Resources: 
National Suicide Prevention Lifeline   800-273-8255 (TALK)
The Hope Line  800-394-4673  Coaches available 24/7  www.thehopeline.com
Grieving a Suicide by Albert Hsu
Finding Your Way After the Suicide of Someone You Love by Biebel and Foster
Still Standing after all the Tears by Valerie Silveira
Nick Watts  Nick is married, has three children, and has been a pastor for 36 years. Having grown up in a violent, alcoholic home he experienced his fair share of pain: his dad died of alcoholism and his youngest sister died from a drug-related illness. However, nothing comes close to the day he walked into his son Jordan's bedroom and discovered he'd hung himself.  He was 19.Follow Nick's blog: nickwattssoulfood.com
*(Today's post is from the archives.)
*Was this helpful? Please leave a comment. I will share them with Nick.