My daughter was going to rehab. She had graduated from high school only a few months earlier. Shocked, I didn't want to believe it could be true. My daughter needs a residential treatment program? How could this be possible? Guilt set up residence in my heart and beat me down. When your child has a problem with alcohol or drugs, self-harm (an eating disorder, cutting, etc.), sexual promiscuity, same-sex desire, is incarcerated, has thoughts of suicide or a mental health issue, guilt is a common reaction. We, the parents, wonder if this is somehow our fault. We're certain it must be.
There's no rest from the questions that plague our minds:
"How could this happen to MY child?"
"Are their problems somehow my fault?"
"What did I do wrong?
"What did I not do that I should have done?"
"Could I have prevented this?"
The revolving door of what ifs and if onlys torments us. I could find no other way to answer these questions other than blaming myself.
We tend to examine our parenting record, looking for that moment, the one mistake that flipped the switch. Why do we do this to ourselves?
Guilt.
Guilt is a powerful, debilitating, natural response, yet guilt doesn't solve anything. Our child's issues remain the same and we feel hyper-responsible. But there's one thing guilt does do very well . . .
Guilt causes embarrassment that shames us into silence.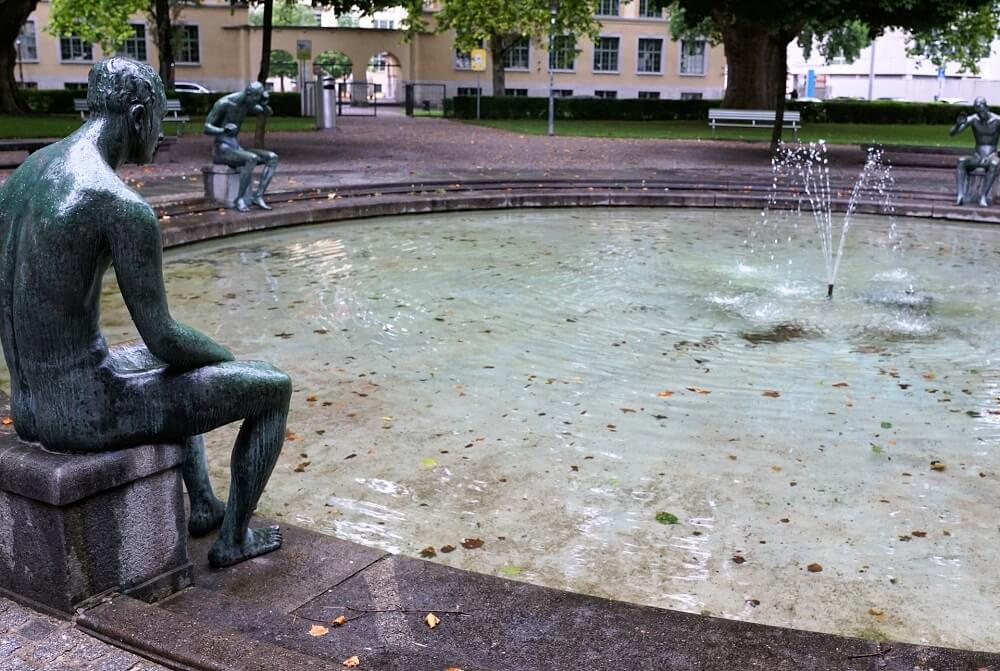 We erroneously believe if had we done a better job of parenting, our child would never have fallen into trouble or turned against God. That's what I believed. We put all the blame on our own heads, then we isolate, too embarrassed to let others know about our plight.
Mom, dad, if there is a valid reason for your guilt, then be honest with yourself. Talk to someone – a trusted friend/pastor/counselor – then give your failures to God. He freely offers forgiveness to all who confess from a sincere heart.
Look what the Bible has to say about forgiveness:
For your name's sake, O Lord, pardon my guilt, for it is great (Psalm 25:11 ESV).
If we confess our sins, he is faithful and just to forgive us our sins and to cleanse us from all unrighteousness (I John 1:9 ESV).
There is therefore now no condemnation for those who are in Christ Jesus (Romans 8:1 ESV).
If you've dealt with your guilt, but still carry a heavy load of shame on your back, then what you're feeling is false guilt. This kind is from the devil, not God. He never expected us to be perfect. He knows we're flawed people doing one of the toughest jobs on the planet – raising a child to adulthood in a fallen and sinful world. But we're super tough on ourselves, especially if we're involved in ministry or a leadership role.
In some situations, we may need to ask our child to forgive us for things we've said, done or not done. This is by no means an excuse for their choices. Nor does asking forgiveness give them the right to put all the blame on us, but our humility and honesty may have a big impact on our relationship moving forward.
One word of caution: ask their forgiveness with no expectations of how they respond. Do this for the sake of your own soul, then leave the results with God. The benefit of forgiveness is for us–not for them.
In one of our support groups, a mom once shared:"We need to let our children own what is their part and we need to own what is ours. Beyond that, we need to refuse the rest! None of us were perfect parents, but we did the best we could!"
She's absolutely right.
Own what is ours, let your child own what is theirs, and refuse the rest!
I'm not where I once was in my struggle with guilt. Some days I relapse and torment myself again, wondering if there was something I could have done differently or not done that might have changed what happened. But I've dealt with what I believed was my part, asked God and my daughter to forgive me, and am learning to be kind to myself. We tene to be harder on ourselves than anyone else is. From now on, I'm refusing to own what belongs to my child and I'm letting go of guilt.
What about you?
_________________________________________________________
*Guilt and forgiveness are big problems for parents in pain, so I wrote about these topics in my book, You Are Not Alone: Hope for Hurting Parents of Troubled Kids. I have a whole chapter on Forgiveness (chapter 8). You can order a copy from our website or wherever fine books are sold. And if you need some daily encouragement, please sign up for my free email subscription on our website.