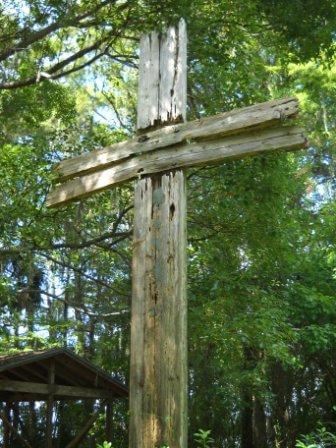 My daughter has suffered for a long time now with drug and alcohol addiction, self harm, mental illness (depression/bipolar disorder) and the long-lasting effects of being raped.  For years my hope has been that she would one day be healed – physically, emotionally and spiritually.  That she would "recover" and be whole  – –  no longer controlled and effected by all of these things.   At times I have seen great progress and answers to my prayers, then at other times she regresses and I do, too.  It's a 3 steps forward, 2 steps backward situation . . . over and over again.  You may know exactly what I am talking about.
Then there are the times of waiting.  Deep, dark valleys of waiting, hoping and longing.  When I am in that hard place, everything begins to look bleak.  Glimmers of hope flicker like a weak candle's flame.  My heart rises with anticipation, only to fall again . . . it's a wearisome rollercoaster ride.  Have you been on it, too?
While having these hopes is not a bad thing, I am beginning to see that God has a better hope for me – – and even better dreams.  I no longer hang breathlessly onto the hope of my daughter becoming all that I long for her to be.  I now know I have no control over that.  I have accepted this.  I just can't continue to live on that rollercoaster any more. It's too emotionally exhausting.  I must focus on loving her unconditionally, exactly as she is right now.
What about you?  Do you wonder if your prayers will ever be answered?  Will you see what you have been hoping for in your lifetime?  You don't know and this could make you crazy.  The not knowing could easily consume you and make you miserable. The weight of the wait could crush you.   It has crushed me in the past.  If you have had similar struggles with your child you can relate to what I am saying.
Today my hope is in God alone.  HE is the hope of my heart.
Don't get me wrong.  I still have hope for my daughter to "recover".   I will never give up praying for that, but my focus has shifted.  I am learning to have a different kind of hope because the kind of hope I had was in danger of becoming an idol.  I wanted it too much.  I needed to want God more.  Yes, even more than wanting my child to be well.
I have come to realize that all my waiting and longing only exposed my real need.  What I really needed wasn't for something to happen to someone I loved.  It was for Someone –  for Jesus!  I recently heard a woman say, "My earthly hopes simply reveal my heavenly hopes!"  My heart resonates with this.  I am learning to let go of what I hope for here in this life and know that God alone is my hope, my peace, my strength, my healer, my comfort  – – not my circumstances – – not what is happening with my child, but Him.
My journey of hope is one of finding the Source of hope . . . finding the Prince of Peace himself while I hold on to hope.
These Bible verses are a great comfort to me as I think about this new kind of hope:
"Find rest, O my soul, in God alone; my HOPE comes from him."  (Psalms 62:5)
"Now may the God of HOPE  fill you with all joy and peace as you trust in him,
 so that you may overflow with HOPE, by the power of the Holy Spirit."  (Romans 15: 13)
Three wonderful books that help me keep this kind of hope are:
1)   Holding on to Hope  and 2)  The Book of Hope (daily readings for a year) by Nancy Guthrie
3)  Shattered Dreams by Larry Crabb