I am the mother of Renee Yohe. Who is she? She's the troubled young woman whose story became a phenomenon when it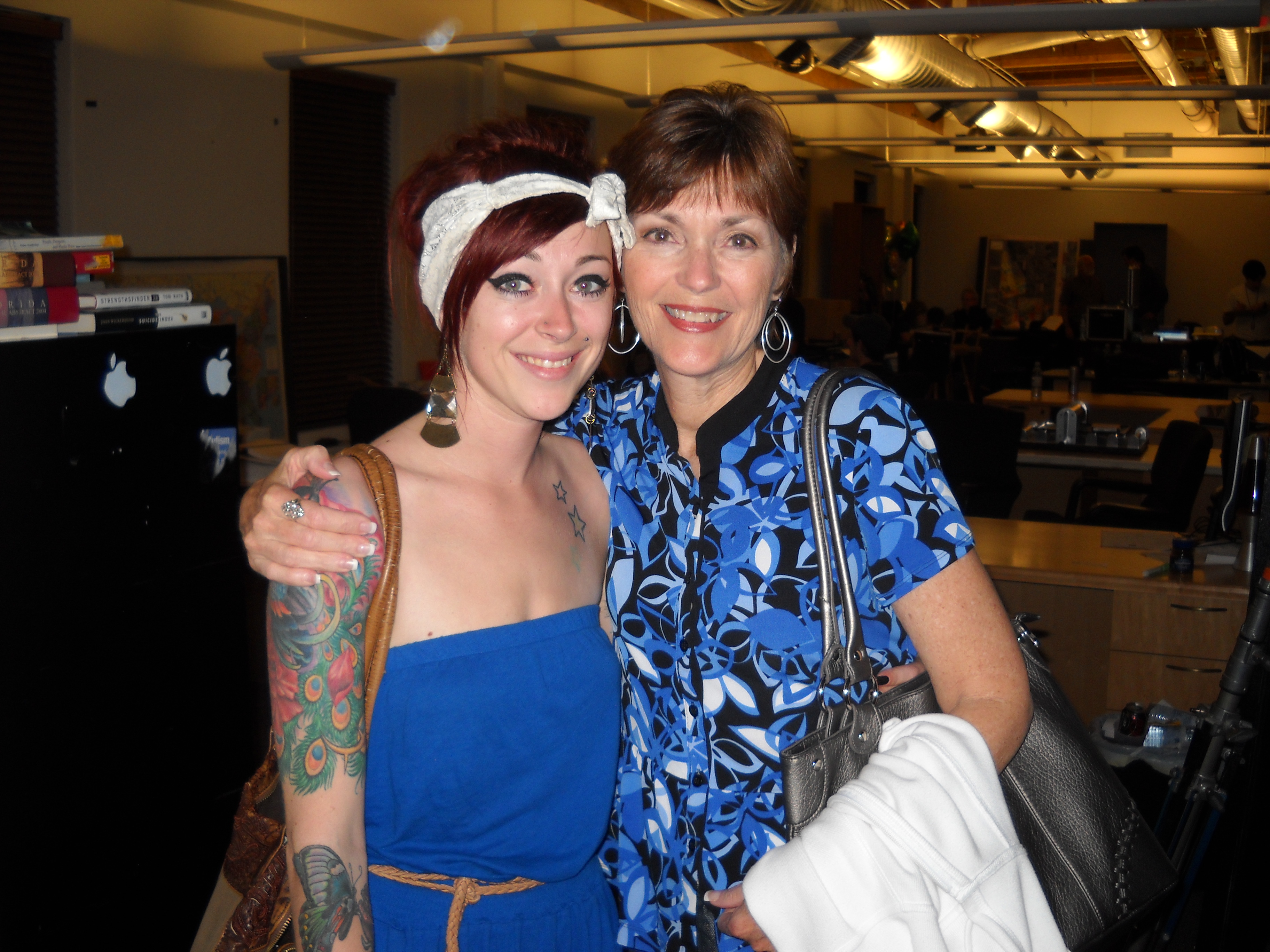 birthed a global, non-profit movement called To Write Love on Her Arms (twloha.com; also on Facebook). They bring help and hope to those who struggle with depression, addiction, self-injury and suicide. Their website describes their purpose: "To encourage, inform, inspire, and invest directly into treatment and recovery."
These are the issues my daughter has struggled with for years. She nearly lost her life more than once. My journey as her mom has been, by far, the most difficult experience of my life, yet the most transforming. And now her story has been transforming the lives of thousands, if not millions, around the world. We marvel over it.
A little over three years ago another amazing thing happened. A movie was made about Renee's story and the five life-changing days that snowballed into what we know today as twloha. Take a few minutes and read the story. It's riveting and inspiring. You might be moved to tears. Parts of her story may sound a lot like your child's.
A movie. Yes, a full length, regular motion picture with actors and actresses who you may have heard of – at least your teen or young adult child probably has. I'll mention one. She's from the popular TV sitcom Two Broke Girls – Kat Dennings. She plays the lead role of Renee. Most of our family even got to be on the set and observe some of the filming. Fascinating. We were treated like celebrities.
Many of my friends have asked, "What did it feel like to have a movie made about your daughter, and you – even watching parts of it being filmed?"
Surreal. Weird. Humbling. Strange. Amazing. Uncomfortable. And wonderful.
Who are we that this should happen to us? No one special. Are there many other beautiful and inspiring stories of recovery all across America? Yes.  I've heard many of them. Why our family? Why our daughter? I don't know. We still shake our heads in wonder and bewilderment.
I only know one thing. All of this – twloha and the movie – has had a big impact on all of us (her siblings, too). On the negative side our personal, private agony was suddenly spread all over the internet. No more secrets. Everything was out there for anyone and everyone to read about. People could form inaccurate judgements about her and us. I've never had the opportunity to publicly correct any of those assumptions.
On the positive side her story – our story – being out there, in the public arena, gave us freedom to speak openly and honestly to other hurting parents. We've been able to encourage many sad, desperate parents with a new sense of hope. If we (and Renee) survived and found help, then maybe they could, too. Rescue is possible. Caring people really can make a difference.
We agree with Renee. If this movie can help even one person, then it's worth it. I'll never cease to be astonished how God can take the worst parts of our lives – the most embarrassing, painful and messy – and use them for good to give others hope. He can take them and turn them into something incredibly beautiful, if we let him.
Thank you and bless you, dear Renee, for saying yes to sharing your story and then yes to a movie. Your motives were pure. You had no clue what would come of it. Isn't it amazing?
Click here to read more about the movie and watch a few clips. Purchased by Sony a few months ago they're advertising an estimated release in March 2015.