Welcome Christy Adams as a guest blogger for me again this week. She offers hard-earned wisdom from personal experience on a difficult topic, pornography.
When I was a young teenager, pornography caught my attention. I attended church, tried to grow in my faith, confessed my many mess ups to God, and regularly begged Him to take the struggle away. Every time there was a testimony at church, I hoped to hear of another female struggling with pornography. I was desperate for a lifeline, convinced I was a freak, in great need of a safe place to share, but never found one. Therefore, I vowed to hide my sin and before long, my curiosity grew into a struggle, which quickly became a habit, and eventually turned into an addiction. This addiction stayed with me for over a decade, slowly creating two worlds inside of me – the spiritual, moral church leader and the secret, sin-filled addict.
Hiding bred deception, motivations turned towards self, and people pleasing became my greatest drive. While I claimed Christ and my outsides seemed to represent Him, my insides grew darker as I hid in my secret rebellion. I kept all friends at arms-length, never letting anyone get too close. Every decision, conversation, and interaction was carefully calculated and practiced. My edges were tight. My life looked good. And I was climbing the ladder of success.
Then came the summer of 2009. The only friend I allowed to get close checked her email at my house and the history popped up. On July 6, 2009, she confronted me and my carefully constructed world collapsed.
Accepting Help
 I told my friend everything and in turn, she made me promise to do two things: tell my husband and call a Christian counselor. My pride shattered to the ground as I followed through. Thankfully my husband said he would support me as we shut off television and internet for a year and added accountability software to all electronic devices (which we still have in place). I called the counselor and met with her the following week. It was the best call I ever made, and we met regularly for a year. She was able to point things out, ask hard questions, and steer me towards Jesus in a safe environment where I could say or ask anything.
Accepting Grace
Somewhere in my years of church, I missed grace.
Jesus could forgive and redeem others, but for some reason, I couldn't get Him to take away my struggles and sin. Convinced He made me that way, I blamed Him instead of admitting my part in choosing that particular sin.
Yes, my addictive personality may have come into play, but ultimately it was my choice to keep sinning and until I surrendered and owned my part, I was never going to be able to move into true healing.
When my friend confronted me, for the first time in a decade I felt hope.
Hope that now I could finally get help.
Hope that I wasn't going to be stuck in this lifestyle forever.
Hope that Jesus could make me clean and wanted me.
So, I gave up my façade. I stopped blaming God for my choices. And I chose to believe that He loved me, right where I was and there was no clean up involved ahead of time. I confessed all of my sins, shame, and hurts and even though I didn't understand why, I chose to accept the fact that Jesus loved me no matter how messed up my life was. All those years, convinced that Jesus had forgotten me, and there I was face to face with the Hound of Heaven, Himself, who had gone out of His way to hunt me down.
Fighting for Freedom
There's a saying in recovery ministry, "Everything changes, or nothing changes."
Addiction controls a person's life, so when the addiction is removed, it has to be replaced with something healthy or else the person will fall right back into old habits.
How I Overcame My Addiction
As I began fighting thoughts, processes, and patterns that had been my closest companions for over a decade, I realized how much of my time was spent feeding my addiction. I had no idea how to have down time without replaying images. I didn't know how to simply search for something on the internet without eventually accessing sexual images. And now suddenly here I was with more time on my hands than I knew what to do with. Every extra second had been connected to sin and it broke my heart.
I fought for freedom. I went on a strict starvation diet from all forms of media: no TV, internet, magazines, or movies unless I was with someone else who could hold me accountable. Per my counselor's suggestion, I filled my new time with journaling, reading, praise music, and studying the bible.
I had to completely retrain myself in everything I did.
What did normal people think about?
How was I supposed to spend my time?
What did life look like without my secrets and sin controlling everything?
I spent hours on my front porch, talking to God and enjoying nature. The scripture was suddenly alive, and every word was fresh.
Writing in my journal became a lifeline; a place where God helped me process how I got to where I was and then led me into a newfound freedom in Christ.
I learned consistency and obedience. Discipline and self-control became daily components of my spiritual walk that had been missing for too long.
This was, by far, the hardest change I've ever made in my life. I had many sleepless nights, too afraid to close my eyes, knowing the dreams I would have. I developed a fear of technology that still sneaks in from time to time. Sometimes I woke up on my knees, having fallen asleep in desperate prayer.
Raw honesty with a trusted friend who walked with me and held me accountable was invaluable. I recognized my weaknesses and regularly asked for help or chaperoning me on electronic devices. I acknowledged how weak I was after I had tried my whole life to hide and cover up my addiction. Some days I fought off desires and images until I was so exhausted I couldn't even stand.
Fighting an addiction requires daily, moment by moment focused choices. And every clean day, I marked a tally in my journal until I reached 365 days. Some days, the only reason I didn't give in was knowing I would have to start over on my tally marks.
Regular Maintenance
This July will mark 12 years of walking in purity before God.
Do I still struggle? Sometimes.
Have I fallen over the years? Yes.
But something happens when Jesus finally gets your WHOLE life: confession, repentance, and accountability. With these in place, old habits don't have a chance to move back in. I have one very close friend and a circle of friends who know my struggle. They pray for me, ask hard questions, and require honest answers. Daily, I get up and spend time with the Lord before the rest of my household wakes up. I journal and read the Bible on a regular basis. Idle time is still difficult and I have strict rules about how long I can be on the computer or what apps I can access on my phone. When I feel tempted, I immediately call a friend and we pray. Triggers are easier to spot now. My mind is in a much better place than it used to be.
Have I completely overcome my addiction to pornography? Not entirely.
Even though the temptation is not the same, and I am victorious on a regular basis, I know I am still human. I will always be one decision away from stupid.
For the rest of my life, I will choose to keep safeguards in place and have a circle of friends around me who will hold me accountable. And I will choose to be vulnerable, ready to share my story with others so that they will have the opportunity to learn to walk in the freedom that has become the definition of my life.
Without Jesus, my life would be a disastrous mess. No matter what addiction you or a loved one are facing, Jesus is the first step. Do you know Him? I would love to introduce you. Connect with me at hiddeninplainsight.blog or on my website: christybassadams.com

Scriptures to Read: 1 Corinthians 10:13, James 4:7-8, Psalm 18, 27, 84, 86, 91, 141-143, Ephesians 6:10-18.
Resources
Apps (from C7 Human Trafficking Coalition of North Texas): Bark, Famisafe, Kidslox, Kaspersky Safe Kids, Norton Family, Life 360, Our Pact, Qustodio, Web Watcher, Net Nanny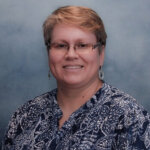 Meet Christy Adams: M.Ed., is the Outreach and Connections Coordinator at Fellowship Baptist Church in Madison, Florida. Along with her role on church staff, she often fills the positions of small group facilitator, women's bible study teacher, children' worker, and a Celebrate Recovery leader. She has a heart for ministering to hurting women and desires to see wholeness and healing in the lives of the broken. Her most important role, however, is with her family as a wife of 16 years and mother to two busy boys. She has been an educator for the past 18 years, both at the elementary and collegiate levels, but for now, she is serving in ministry, chasing her dream of writing, and making her home at the end of a country, dirt road in beautiful North Florida. Connect with Christy and follow her blog on her website: christybassadams.com