Today's post is a real life account about an issue that has become an epidemic among youth and young adults today—pornography. Adults of all ages also struggle with porn. This is the story of a mom who was addicted, what she believes would have helped, plus 6 ways parents can protect their kids from falling into this damaging trap like she did.
I was a good kid—a good Christian kid. The one other parents let their teenagers hang out with. Drum major, editor of the paper, softball player, good grades, leader in the youth group, and bound for college. My outsides looked wonderful. I did everything I could to keep them polished and shiny.
But inside I was a wreck.
A Secret Escape
Insecurity ruled my heart as I tried daily to hide my weak places. Comparisons, fear of failure, lack of drive, and depression weighed heavy. Keeping my outsides perfect was the only way I knew to overcome. If anyone saw my inside struggles, no one would ever want to be around me. They would never love me.
The pressure to keep up my image became great. Not wanting to tarnish my good name, I hid my inner struggles. I rebelled in secret—what I thought was a safe rebellion. Something no one would ever expect. An escape from the pressures of the world I thought I had to maintain.
The escape started as a curiosity. Then, the more I fed it, the bigger it grew. For over a decade, pornography became my silent struggle and continued from high school, through college, to young adulthood and even into marriage.
I went on mission trips, led bible studies, taught at a Christian school, got married, finished my teaching degree, and eventually won Teacher of the Year, all while hiding my secret struggle.
We never know what someone's inner world is like if we only see their polished exterior.
What Could Have Helped?
As a college student, I remember sitting in a bible study talking about baggage and God convicted me about my pornography addiction. I opened my mouth to confess my struggle when one of the other women went on a tirade about her husband looking at porn. She called his behavior filthy and dirty. She said anyone who looked at pornography was disgusting. At that moment I threw up my protective wall, vowed to never tell anyone, and convinced myself I was a freak.
What Did I Need?
I needed to hear other women talk about their struggle with porn. Every testimony night for ten years I longed for someone to share their story so I could finally see I wasn't the only one.
I needed a safe space to talk about anything and everything. I needed someone to look me in the eyes and say, "No matter what your struggle is, no matter how dirty or shameful you feel, you can be honest without fear of judgment."
I needed someone to start the conversation when I was a teenager. Someone who would explain that physical purity and mental purity go hand in hand; that the junk I sought and entertained in my mind would harm my future marriage.
July 6, 2009. After over a decade of addiction, a friend was at my home. She needed to check her email. I was sloppy and hadn't deleted the history on my computer. My friend, through God's leadership, put on her big girl breeches that day and confronted my sin.
Counseling, accountability, turning off our cable and internet, daily seeking the Lord with all that I had, and living in God's Word, all came into play. Almost 12 years later, I can say with confidence, God has changed my life.
The Effects of Porn
Porn is like a drug. The images are imprinted in our mind and after a while, even when we aren't actively looking at it, we're planning the next time to watch or we're replaying images we've already viewed. Lust becomes second nature. Little lies to cover our tracks turn into daily white lies simply because dishonesty has become part of who we are. Constantly looking over our shoulder, afraid of being caught, becomes a way of life and the need to create a cleaner, better exterior grows greater and greater.
Truths about God become twisted by justifiable lies:
"I can never tell anyone about my struggle because I'll be a stumbling block. I have to keep my problem a secret."
"Christians aren't supposed to struggle. I can work on this little problem when I have time over summer break."
"I'm still reading my bible and going to church, so it can't be all that bad."
Oh, the justifications I made; the lies I believed.
Secrecy created a prison. The walls were lined with insecurity, self-loathing, and shame. I hated myself for the secrets I kept. I hated myself for not having the willpower to stop. I hated myself for not having the courage to get help.
And I thought God abandoned me, but He didn't.
Now that I'm a mom, I've discovered ways to protect my own children from pornography. I want to share them with you.
 6 Ways to Protect Your Kids from Porn
Keep electronics in central locations. This includes TVs, phones, tablets, computers, and gaming systems. Pornography addiction is bred in secrecy. Keep devices and screens in the light and out of bedrooms.
Put parent controlling apps on all electronic devices, including gaming systems. Kids, even the good ones, are sneaky and will seek things out if they know there is a loophole.
Don't allow movie channels, streaming services, and other media in your home that gives access to inappropriate content. If it's not okay for your kids, it's not okay for you either!
Start a conversation with your kids and their friend's parents. Be open about your beliefs, the dangers, and your rules. Leave no gray areas.
Offer grace. Let your kids know that no matter what they do, you will always love them. Point them to Jesus and provide a safe place for them to open up and talk.
Share your story. I was that kid sitting silently every week, desperate to hear someone share a struggle like mine. No matter what your story, muster up the courage to share it.
Resources
Apps (from C7 Human Trafficking Coalition of North Texas): Bark, Famisafe, Kidslox, Kaspersky Safe Kids, Norton Family, Life 360, Our Pact, Qustodio, Web Watcher, Net Nanny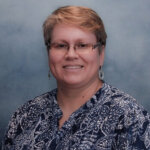 Meet Christy Adams: M.Ed., is the Outreach and Connections Coordinator at Fellowship Baptist Church in Madison, Florida. Along with her role on church staff, she often fills the positions of small group facilitator, women's bible study teacher, children' worker, and a Celebrate Recovery leader. She has a heart for ministering to hurting women and desires to see wholeness and healing in the lives of the broken. Her most important role, however, is with her family as a wife of 16 years and mother to two busy boys. She has been an educator for the past 18 years, both at the elementary and collegiate levels, but for now, she is serving in ministry, chasing her dream of writing, and making her home at the end of a country, dirt road in beautiful North Florida. Follow Christy on her blog, Learning As I Go, on her website at: christybassadams.com
** What do you think?? Please let us know if this was helpful or any questions you may have. Any comments will be shared with Christy for her to respond to.